Dato/klokkeslæt
01/05/2018
18:45 - 21:00
Sted
Rønde Gymnasium, lokale GeoboXen, Kr. Herskindsvej 6, Rønde
Holdnummer: 1148
Dato: Tirsdag 1/5
Pris: Fri entre, men benyt venligst tilmelding. Der er mulighed for at købe kaffe og kage.
Kontaktpersoner (ikke for tilmelding): Rektor Sven Gaardbo, Rønde Gymnasium, tlf. 8637 1977, Birthe Damgaard Nielsen, tlf. 2947 6833, og Mona Thomassen, tlf. 6178 2697
Underviser: Professor of neuropsychiatry Ray Dolan, University College London, United Kingdom
---
I dette forår samarbejder Syddjurs Folkeuniversitet med Rønde Gymnasium om fire forelæsninger, der livestreames fra Aarhus Universitet. Livestreaming af foredragene betyder, at forelæsningen transmitteres direkte fra Søauditorierne, Aarhus Universitet, til storskærm på Rønde Gymnasium.
Under foredraget er der mulighed for at sende sms til foredragsholderen. Nogle af sms'erne vil blive besvaret af foredragsholderen umiddelbart efter foredraget.
---
The lecture is held in English/
Foredraget afholdes på letforståeligt engelsk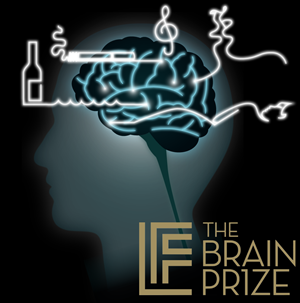 Professor Ray Dolan is the latest receiver of the greatest prize in brain research, The Brain Prize. In the lecture, he will talk about the research that led to him being awarded the prize.
A fundamental requirement for the survival of most living organisms is that they have an ability to effectively seek out sources of reward and avoid sources of punishment. Rewards include food, water, sex, drugs as well as more abstract entities such as money and aesthetic experience. Evolution has endowed humans, and other species, with special mechanisms that promote learning about sources of rewards, as well as providing a motivation to seek out such rewards.
The action of a special brain chemical, known as dopamine, is key to these mechanisms. Over the past two decades scientists have made fundamental discoveries that shed new light on how dopamine enables a wide range of reward related behaviours. These discoveries include revealing a fundamental mathematical algorithm that is coded in the pattern of firing of dopamine neurons.
Ray Dolan will provide an account of these discoveries, including how they are shaping our current understanding of how humans make choices and the consequences of a loss of brain dopamine for mental function and mental health.
Reservering og tilmelding